Real Geisha Real Women is a documentary by Peter MacIntosh about the lives of several women in Kyoto, Japan of various generations who are, or have been maiko and geiko (the Kyoto terms for geisha).
Their stories are told in their own words as a series of vignettes without the use of a narrator. Rare footage of their journeys outside of Kyoto includes a hometown visit, a trip to Tokyo, as well as travels abroad.
The Secret Life of Geisha
Dismissed by Western society as little more than high-priced call girls, the Japanese women known as Geisha are part of a centuries-old tradition that made them a vital part of that country's society. See how they were trained from childhood in music, the arts, conversation and "massaging the male ego," and visit with modern-day Geisha, in this revealing program.
Enter the beautiful and enigmatic world of the geisha as seen through the eyes of Japanese-American performance artist Shizumi Shigeto Manale.
Featuring the eclectic music of acclaimed shamisen player Honjoh Hidetaro, Geisha: An Artist's Journey is a sumptuous visual and musical account of Shizumi's return to Japan. Exploring the roots of her artistic inspiration, she wanders the back alleys of Tokyo and visits the exclusive tea houses of Kyoto in search of the ancient beauty that is the heart of the geisha culture. Shizumi is welcomed into places very few people can go, and sees things only a select few can see. Along the way she meets geisha of all ages, teahouse owners, artists, geisha followers, and many others. What she discovers is her own connection, artistically and personally, with the dual nature of the geisha world. Like geisha, who delicately weave reality and fantasy, Shizumi lives between two cultures: east and west. This duality is explored in her dance piece titled "geisha."
Combining music, documentary and performance, Geisha: An Artist's Journey offers a multifaceted glimpse into the world of the geisha, and paints a parallel portrait of an artist struggling to find her artistic and personal identity
Real Life Geisha (National Geographic)
Revered by Japan and now by Hollywood, the Geisha is as mysterious as she is beautiful. Follow as one woman transforms herself into a traditional icon of feminine beauty, and it's not easy.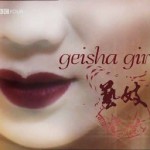 Geisha girl (BBC)
Documentary following 15-year-old Yukina as she leaves home and moves to Kyoto to embark on the arduous training needed to become a geisha.
The profession has always been shrouded in controversy, with somebelieving geisha are little more than high-class prostitutes. At such a young age, does Yukina really understand what this ancient profession has in store for her?
The History and Art of the Geisha
A documentary on the history and rise of geisha; somewhat low budget and only available on DVD.
Take a rare journey into a hidden world traditionally closed to western eyes, where the rich traditions of geishas bloom in Kyoto, Japan's ancient capital.
Available on Hulu and Amazon Prime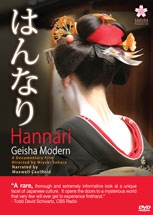 Hannari – Geisha Modern IS a Documentary film That seeks to Capture the geisha and Their Culture for what They Are Meant to truly BE Geisha Are Artists and Entertainers, who Devote Their lives to the Traditional arts. and a Traditional way of Life Respected and Admired as Purveyors of Traditional Japanese Culture, the geisha Are truly an Embodiment of Dedication, Discipline and a Relentless drive for perfection.
This film Brings the Audience Close up and personal with THESE magnificent Artists, Entertainers, or Themselves living Works of Art. Appearances by Various characters in and Around the geisha Community Provide a glimpse into this Functioning and independent Community That IS truly unique to Japan. For the very first time, the geisha Are Captured in a Manner That Allows the Audience to See, Hear and to feel for Themselves the true beauty of the geisha.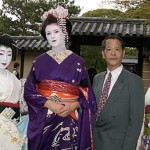 Dawn Porter: Extreme Wife (Channel 4)
In 2008 Dawn Porter made a series of infotainment documentaries for UK TV Channel 4. In episode 3 she visited Japan and was given an introduction to the geisha lifestyle. Dawn visited the Arima Onsen geisha and completed some maiko training in Kyoto. Watch for Peter Macintosh from Kyoto Sights and Nights.
This is hardly a deep or unbiased look into the community but nonetheless it does show some more intimate moments that are difficult to get access to otherwise